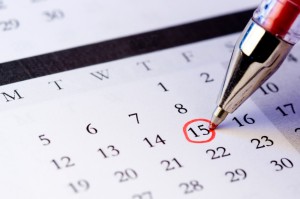 Mastering the art of booking is the greatest gift you can give yourself.  Bookings are the lifeline of your business because they ensure sales, income and business for years to come.  Make it an important goal to learn how to effectively ask for bookings.  Once you learn this, your schedule will remain full and your business will continue to grow.
Why Hold Parties?
Parties are an important part of your business building strategy because:
They are the primary source of sales, new customers, future party dates and potential team members.
They give you the opportunity to introduce new groups of people to the joy of purchasing beautiful jewelry.
They are the learning ground where you can fine-tune your sales, booking and sponsoring skills, which are essential to your long-term success.
The Party is important to others because it will help them:
Enjoy a unique and fun way to entertain friends and family!
Have an opportunity to purchase beautifully handcrafted jewelry.
Give guests the opportunity to learn how they can earn free jewelry by hosting an AZULI SKYE party of their own.
Remember, you have something great to offer! Feel proud to offer such a unique and valuable experience to your Hostesses and guests. When you are proud and excited about all you have to offer, you will lay the foundation for your booking success!
Keep reading to see our Memory Jogger exercise!
Have a Positive Booking Attitude
Consultants who maintain a positive, confident approach to booking and believe in the benefits of the Hostess Rewards Program, find it easier to schedule the number of parties they want to hold.  On the other hand, Consultants who do not expect to receive bookings seldom do.  You'll enjoy your business more and have greater success when you expect success and maintain a positive attitude toward filling your calendar with bookings!
When inviting people to host a party, keep in mind all the benefits your Hostess will enjoy as a result of her successful party.  She will receive free and discounted jewelry while enjoying the company of friends during her party! An AZULI SKYE party is a win-win situation for you and your Hostess!
Ask Lots of People
Another key to keeping a full schedule is to ask everyone you know to book a party.  In fact, the more people you ask for a booking, the more parties you will have and the sooner your income will grow!
Naturally, you will first look to your immediate circle of friends for support and encouragement.  These are the individuals who will likely want to help you get your business off to a great start and are most likely to say "yes" to your request to hold an AZULI SKYE party.  Only after you have contacted your immediate circle of friends and acquaintances, should you tap into other groups of potential customers.
Your Who Do You Know List
Did you know that the average person knows hundreds of people?  However, most of us don't even realize how many people are within our sphere of influence because we've never taken the time to look.  By completing your Who Do You Know List provided at the back of your Fast Start Workbook you will begin to discover how many people you know.  Completing this is the first step to filling your calendar for greater success.
The Memory Jogger below will help you think of the many people you know.  Make completing this list fun!  Set a timer for 10 minutes.  Gather your personal address book, some business cards you've collected and any directories of organizations you belong to. Prepare the timer and then… Ready – Set – Go!  List all the names you can think of without stopping for 10 minutes.  At the end, marvel at the variety of names.  Now it's time to go back and list the phone numbers so you will be prepared to make calls. The true secret to success is to NOT stop there.  Continue adding new names every day.
Memory Jogger
    Immediate family, friends, relatives and neighbors
    Co-workers and business associates
    Children's teachers, PTA members and baby-sitters
    Beauticians and manicurists
    Clergy leaders and members
    Childhood friends
    Book, music or craft club members
    Exercise and aerobics classmates
    Kids sports team members
    Fellow tennis players and golfers
    Bridge, chess or social groups
    Service organization members
    Religious groups
    Political organizations
    Real estate or insurance agents and brokers
    Your travel agent
    Hospital staff and volunteers
    Retail store associates
    Financial or legal professionals
    Medical professionals
    Teachers, professors and classmates
    Library & Restaurant staff
As you build your prospect list be careful not to prejudge whether or not someone will be interested.  Many of your most valuable leads will come from the most unexpected sources!
Comments