Start with a simple white halter or strapless dress and add some tan wedge sandals. Enhance your look with the playfully elegant Starlit Daisies Necklace and Earrings.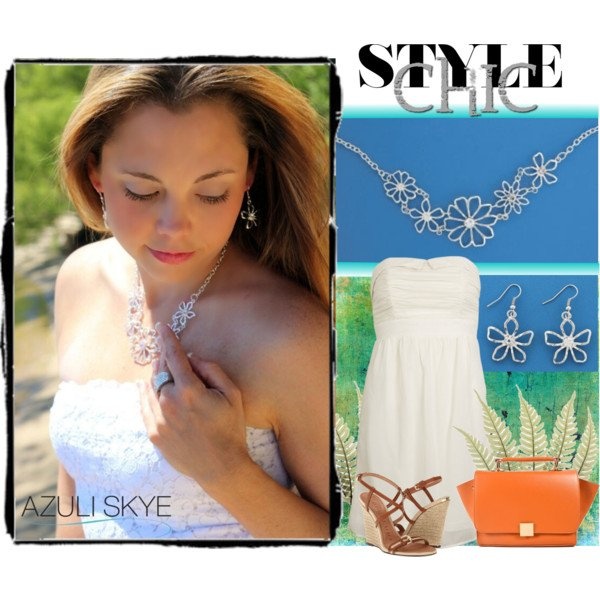 Finish it off with the Snap To It Handbag and Radiance Stretch Ring. Now you're ready for a day at the beach or a picnic in the park!
Check out our Pinterest page for other great looks!
Comments